48" Rare Scalloped Keel Professional Series Yemenite Shofar
This Professional Quality Yemenite has a Clear High Gloss Finish applied to the Outside
of the Shofar to give it a Brilliant Shine and to the Inside to Eliminate Odor
No Animal Smell. This is the Rolls Royce of Shofars!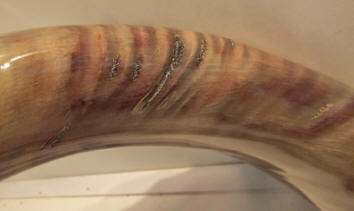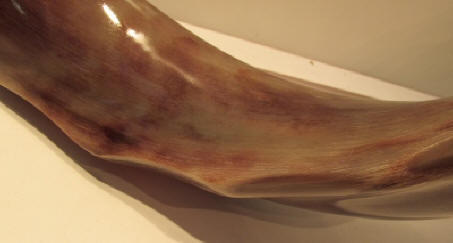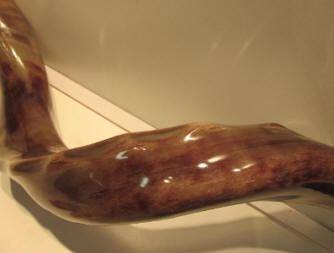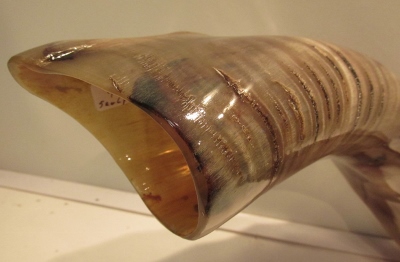 The Rare Shofar Features a Beautiful Hand Crafted Scalloped Keel !
Large Blood and Stripes Marked Bell!
A One of a Kind Work of Art !
One of a Kind Collector's Item!
Large Easy Play Mouth Piece
Fantastic, Crisp, Clear Sound Quality!
Low Rumbling Bass Note!
One of the Best Sounding Ever!!
You Will Want to Hear this One ! 219-762-7589
$2333 - #YEM48SCAL