HEALING PRAYER SHAWL

This prayer shawl features Jehovah Raphe, My Healer. The Atarah (collar) says in English "The women who was suffering touched the hem of Jesusí garment, for she was saying to herself, If I can only touch His garment, I will be Healed. Matthew 9:20-21.
The four corners feature healing Scriptures. The TzitTzit (tassles) feature the blue Techelet Thread representing the Shamash (servant) The Messiah Yeshua.
22" wide by 72" long. Made of high quality acrylic which has a soft linen feel.
FAST USA SHIPPING
22" Healing Prayer Shawl
#TAL22HEAL
$47.77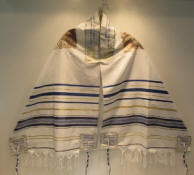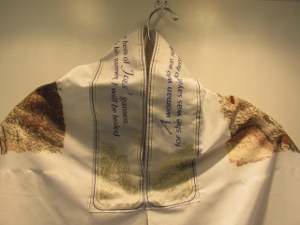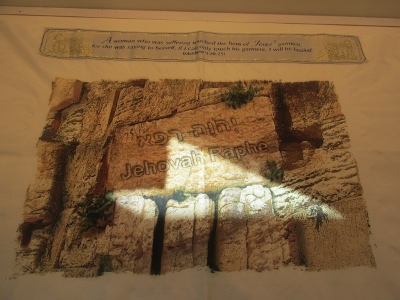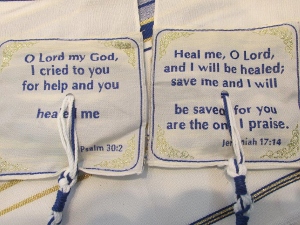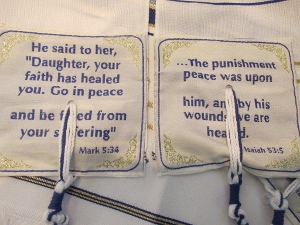 Attention International Customers
Shipping prices on the shopping cart are for United States customers only. Before placing an order to be shipped Outside the United States you will need to phone or email your order to us to obtain a shipping quote. Once we have your order and your approval on the shipping method and shipping amount we will send you an invoice for payment. email to: shofarorders@gmail.com or call 219-762-7589.
Colors may vary due to several factors, including lighting, camera, and your computer monitor.
Neckband/atarah and corners can be sewn on either side of the talis, which may not match
how it is shown in the picture. The healing prayer shawl is not made in Israel.