BLUE TENT SIZE ACRYLIC TALLIT WITH TEKHELET - PRAYER SHAWL - TALLIT - TALLITS - TALLIS - TALIS - TALIT
The Shofar Man carries a full line of very, very large tent sized prayer shawl in several sizes, designs, and fabrics. FAST USA SHIPPING!

Prayer Shawls are often called Tallit, talit, tallits, tallit, Prayer Shawl, Jewish prayer Shawls, Hebrew Prayer Shawl, blue tallit, acrylic tallit, discount tallit, traditional tallit, inexpensive tallit, Jewish tallit, tallit shawl, tallis, talis, talleisim and are sometimes used in the Prayer Shawl ministry. The Shofar Man has beautiful Prayer Shawl in every imaginable Prayer Shawl pattern for men as well as Tallit for women.

55" Traditional Lightweight Tallit w/ Tekhelet
$117.77
Available in One Color:

Blue/Silver
#TAL55TLKBUS
Attention Customers
All orders that include the Free Gift Pack must be placed by telephone at 219-762-7589.
This Brand New 55" x 75" Kosher Talis is made in Israel by the Talitnia Company OR the Mishkan Hatchelet Company, meeting the strictest standards of Jewish Law. The tag attached to it is provided by the manufacturer and certifies it as Kosher.
This Talis comes with the blue tekhelet already tied in. (Tekhelet is not from the sea snail.)
Talis: Acrylic, Wool & Rayon
Fringes: Acrylic & Polyester
Tzitzit: Wool
FREE PRAYER SHAWL
24x72" Traditional Lightweight Tallit
(A $50 Value)
Available in 10 Colors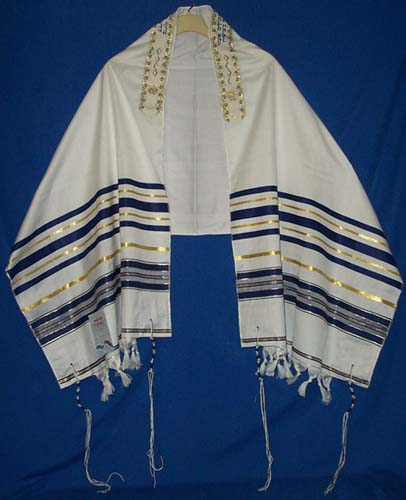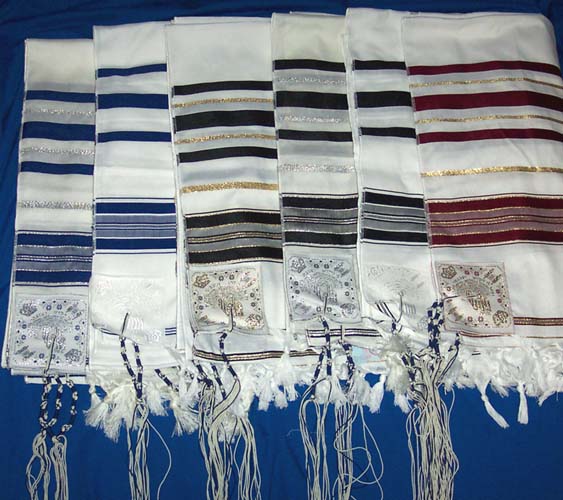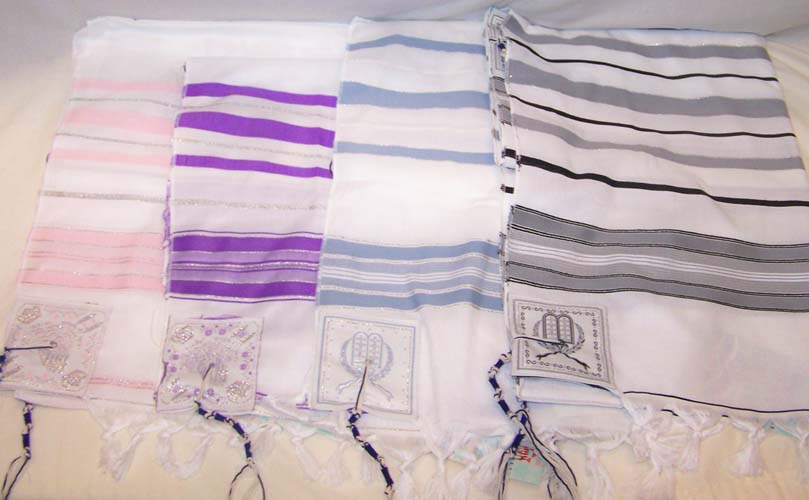 The above prayer shawl is free with the purchase of any prayer shawl on this page priced at $60 or more. Color will be determined by availability at the time of filling your order. You can pick your first and second choice of color, and we will honor it if we can. If no choice is indicated, we will select one for you.
Free Prayer Shawl (A $50 Value)
Free Audio Tape (A $7.00 Value)
Free Shipping (A $25.00 Value*)
Value of All FREE GIFTS When You Purchase Select Shofar Man Tallits is $83.00.
*Our major competitors are located in Israel. This shipping value represents the minimum you would pay to have a tallit shipped from Israel.